Here are few steps to improve performance of Microsoft Windows PC. This will help to optimize and speed up slow running computers.
Restart
If your computer suddenly starts freezing than Restarting PC is best option, Save everything you are doing and restart your pc that should fix common issues.
Background Process
One of the most common reason for slowing computer down are software's running in the background.
To know which softwares and process are running in the background you can open "Task Manager" or
you can view running softwares by clicking "Show hidden icons".

Remove/Exit/Disable all softwares that are not being used, Such as Skype.
If  you want to disable softwares from startup:
Type msconfig.exe in search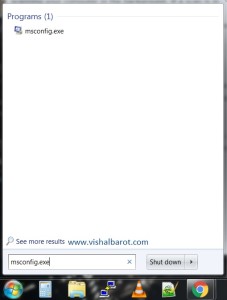 Open it and choose "Startup"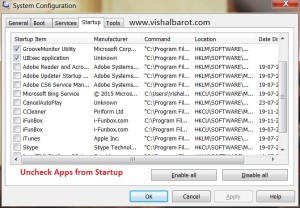 Delete Temp files
By time to time Temporary files are stored on the hard drive. Deleting this files can improve computer speed and performance.
You can use different utility softwares to remove it, I am using CCleaner If you wish you can download it from Piriform or OldApps.com
You can also remove this files manually. To remove temp data manually open Start menu and type "Run"
now type %temp%
remove all files from %temp% folder.
now again open start up and type "Run"
type temp
remove all files from temp folder.
Scan for Viruses, Malware and spyware
Now a days spyware, malwares is a big issue of many computer problems including slowing down performance of PC. Even if you have antivirus installed in your PC I would suggest you to scan your computer with the help of Malwarebytes.
Malwarebytes is best tool to remove spyware and malwares.
Upgrade RAM
If you are running 32-bit system than you need minumum 2GB RAM and  4-GB for 64-bit systems.
If you have tried everything and nothing works you can reinstall windows again from back up or format your computer. Feel free to comment or leave a message if you need any help.
You can watch this video to This will guide you threw if you want to manage start up apps.